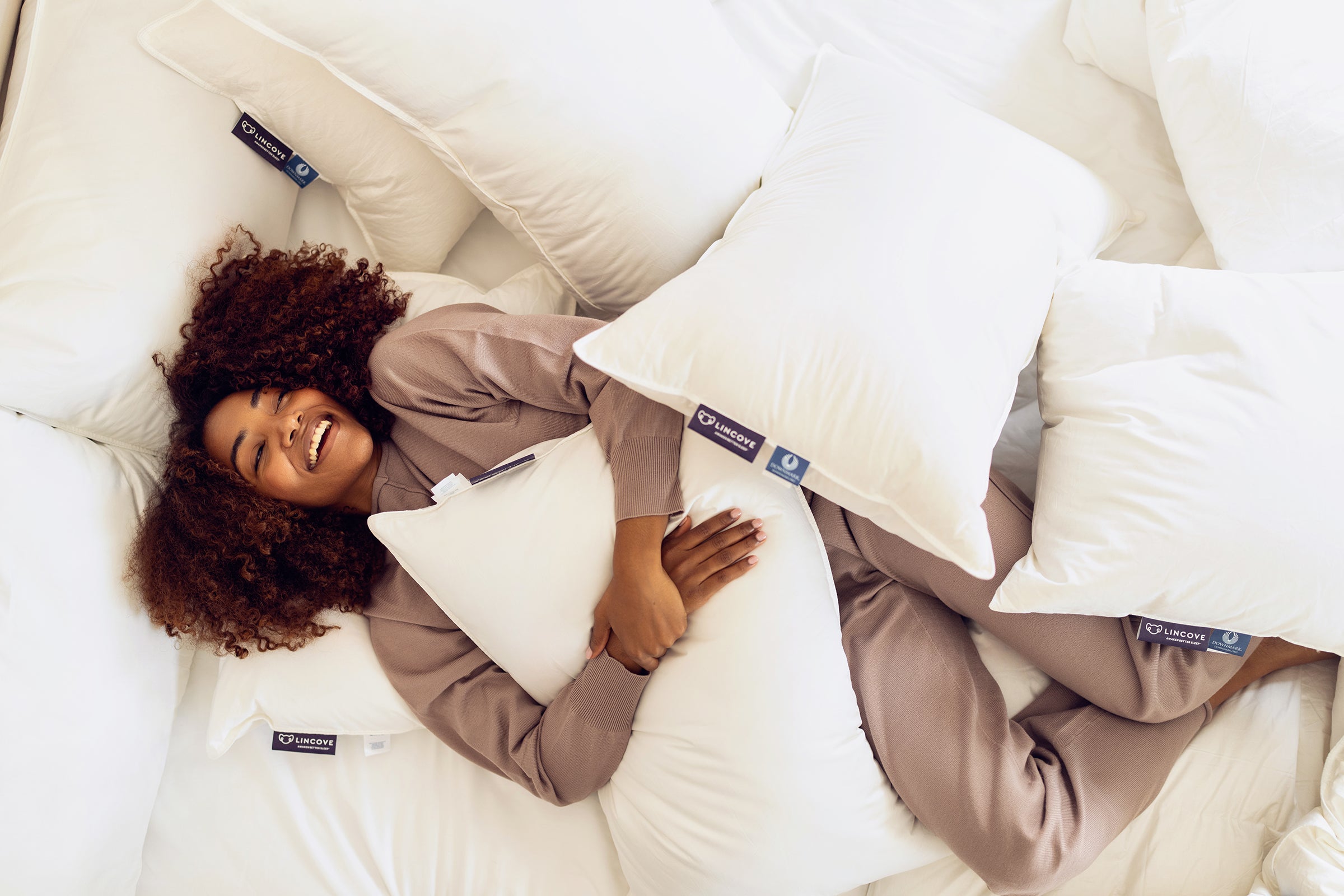 To Improve Health Through Rejuvenating Sleep
WHO WE ARE
Meet Lincove
Lincove is a luxury bedding essentials brand with original designs across bedding, furniture, and mood accents. To us, sleep is more than a pause between PM and AM. It's a way of life. Because the best days start the night before.

Rejuvenating Sleep
Your health is always our number one. Our products are designed, tested, and proven to deliver high-quality sleep.

Exceptionally Crafted
Using only the finest materials, from Downmark-certified Hutterite (the loftiest, goose–friendly down) to Ultra-Fresh antimicrobial technology.

White Glove Service
We always put customers first. Queue our pillow concierge, free shipping in the US, 30-day returns, and five year limited warranty.

Long-Lasting Comfort
What makes our pillows so luxurious? The notoriously soft & durable build, with double-seamed hems & high thread count liner.

Welcome to Lincove
The Rest is Easy
It's our goal to always listen, always improve, and always put your sleep health first. Because you deserve the best.
Contact Us
For queries, please allow three business days for a response.
Always at your service.
hello@lincove.com
+1 800.991.7988
American Bedding Inc.
110 Industrial Rd Unit 1
New Windsor NY, 12553